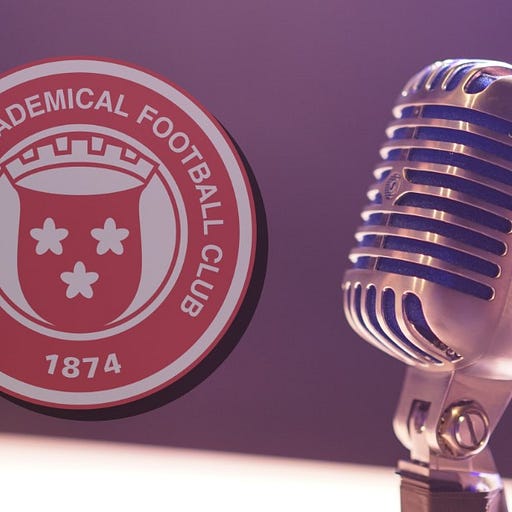 Sep 19, 2021 • 14M
Podcast: Hamilton 'will do what it takes to stay in SWPL 1'
Hamilton captain Megan Quinn and assistant head coach Bobby Watson chat to Anyone's Game
Women's football podcast, focusing on Scotland and beyond.
Hamilton travel to Aberdeen as the two newly-promoted sides renew their rivalry in SWPL 1 after squaring off in last season's second-tier promotion battle.
Anyone's Game recently caught up with Hamilton captain Megan Quinn and assistant coach Bobby Watson.
They point out Accies are the only top fight club without a full-time player, coach or manager, but are determined to stay up.
They chat about their ambitions for the season, how the squad has been strengthened over the summer, Megan reacts to being appointed Accies captain, excitement for the new season, promotion last season, the challenges ahead, pioneering the way on social media, and much more.
We're free this year
Anyone's Game will be free this season with no paywall, but you can still subscribe for free to ensure you never miss any of our content during the campaign.