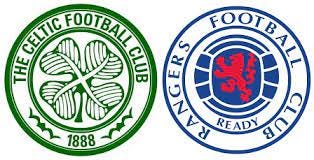 Feb 13 • 5M
On the whistle podcast: Celtic 2-1 Rangers
Full time reaction from Anyone's Game pair Chris Toner and Dylan Murdoch
Women's football podcast, focusing on Scotland and beyond.
Celtic beat Rangers 2-1 in the Scottish Women's Cup last-16, the second cup competition Fran Alonso's side have triumphed over their Old Firm rivals.
Chris Toner and Dylan Murdoch were there and gave their full-time reaction to the game.
We're free this year
Anyone's Game will be free this season with no paywall, but you can still subscribe for free to ensure you never miss any of our content during the campaign.