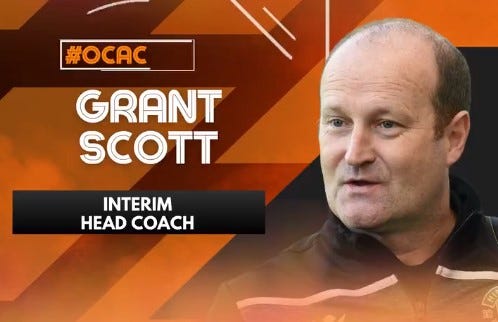 Jul 20, 2021 • 2M
Grant Scott 'A great fit' for Glasgow City - Hayley Lauder
Women's football podcast, focusing on Scotland and beyond.
Grant Scott is "a great fit" for Glasgow City believes Hayley Lauder, after the former Hibernian boss was appointed head coach on an interim basis.
Scott will lead the Scottish champions into the new season after the departure of Scott Booth to Birmingham City.
And City midfielder Lauder said the club have picked the right man for the job.
"I had Scott for six years and he's a great coach and a great person," Lauder told Anyone's Game.
"He did a lot for me on and off the pitch and that's a loss for our club, but that's football and Scott's got other ambitions and we all understand that.
"But in terms of Grant coming in it's a great fit for the club, it's somebody we always respected every time we played Hibs when he was the manager, he's a great guy as well."
Not subscribed? You're missing out
Since launching Anyone's Game, we have produced over 125 podcasts, 125 interviews, over 50 features, plus reports, news pieces, scout reports, tactical analyses, and match highlights.
Everyone who subscribes gets their first 12 months with a whopping 70% discount. That works out at 60p a week for a monthly subscription, or 46p a week if paying for the year up front.
Not only do you get great content regularly that is only available to premium subscribers, you're also helping to support young women's football reporters in their careers and helping increase the coverage of Scottish women's football.
Currently over pre-season premium subscriptions are paused, but we will re-open them soon. All our content during that time will be free so why not sign up as a free subscriber in the meantime, and consider a premium subscription later?