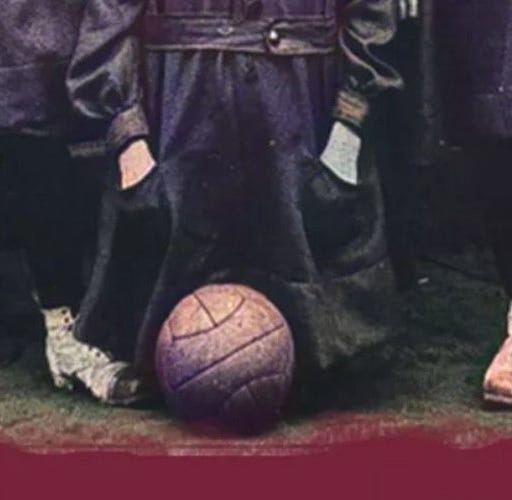 Aug 5, 2021 • 30M
Sweet FA: The story of one women's factory football team's fight to play the beautiful game
Podcast with Paul Beeson and Rachel Graham who talk about their new women's football play being hosted at Tynecastle
Women's football podcast, focusing on Scotland and beyond.
1916. The men fight on the Western Front. The women work in the factories, and form football teams, playing other factory teams across Scotland and raising money for the war effort. Women's football fast becomes the most popular game in the land. Worried that their game is starting to rival the men's, the football authorities ban the women's game in 1921.
Hosted at Tynecastle Stadium, Sweet F.A. tells the story of one women's factory football team from Fountainbridge, fighting for their right to play the beautiful game.
Anyone's Game chats to Paul Beeson, one of the co-writers of the play, and Rachel Graham who plays the character 'Jane' in the show, and they talk about the inspiration behind the play, the challengers women's football has faced in the past in Scotland, and why exactly you should pay Tynecastle a visit during the Edinburgh Fringe.
Witten by Beeson & Tim Barrow - who were behind the acclaimed play A War of Two Halves in 2018 and 2018 - Sweet F.A. is directed by Bruce Strachan, Artistic Director of Nonsense Room Productions, with original music composed by Matthew Brown.
Sweet F.A. plays at Tynecastle Park from Thursday 5th August to Monday 30th August 2021. The production is suitable for ages 12 and upwards.
You can buy tickets on the Hearts website here.
We're free this year
Anyone's Game will be free this season with no paywall, but you can still subscribe for free to ensure you never miss any of our content during the campaign.