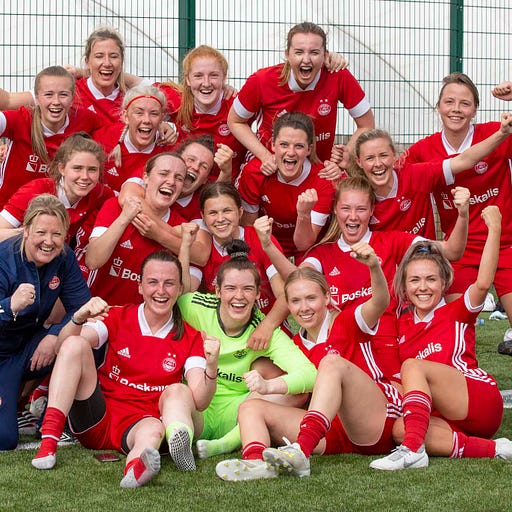 Jun 29, 2021 • 34M
Podcast: The SWPL 2 winners are here
Aberdeen pair Loren Campbell and Johan Fraser join the podcast fresh from clinching the SWPL 2 title
Women's football podcast, focusing on Scotland and beyond.
Fresh from winning the SWPL 2 title with two games to spare, Aberdeen duo Loren Campbell and Johan Fraser are this week's guests on the Anyone's Game podcast.
They pick their five-a-side teams from team-mates and opponents, talk about the future of the Dons, predict who else will be joining them in SWPL 1 next season, and answer your questions.
Not subscribed? You're missing out
Since launching Anyone's Game, we have produced over 125 podcasts, 125 interviews, over 50 features, plus reports, news pieces, scout reports, tactical analyses, and match highlights.
At the moment, everyone who subscribes gets their first 12 months with a whopping 70% discount. That works out at 60p a week for a monthly subscription, or 46p a week if paying for the year up front.
Not only do you get great content regularly that is only available to premium subscribers, you're also helping to support young women's football reporters in their careers and helping increase the coverage of Scottish women's football.