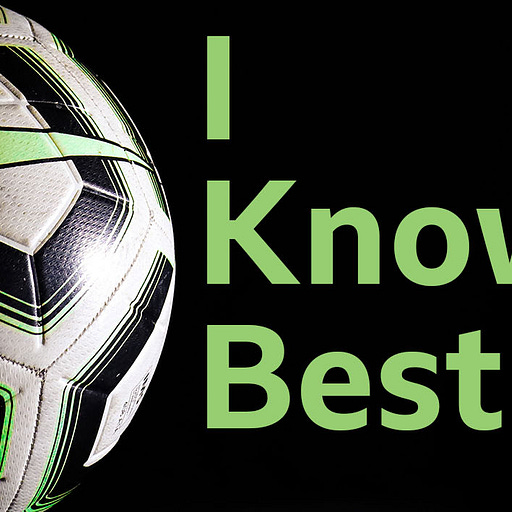 Oct 15, 2021 • 39M
New podcast: I know best
Episode one of a new podcast 'I know best', a light-hearted discussion of the last seven days in Scottish Women's Football
Women's football podcast, focusing on Scotland and beyond.
This is Anyone's Game's brand-new podcast, I Know Best.
On the show our pundits will answer who they think has had a good week, a bad week, make a bold prediction, and more. If you're looking for a more light-hearted discussion of the last seven days in Scottish Women's Football you're in the right place.
Talking points this week are Kayla McCoy's hattrick versus a leaky Aberdeen, that penalty decision at Partick-Hibs, and some praise for a stubborn Hearts display against Glasgow City.
I know best is hosted by Gordon McColm, and joining him this week is Robbie Hanratty, Peter Quinn and Chris Toner.
We're free this year
Anyone's Game will be free this season with no paywall, but you can still subscribe for free to ensure you never miss any of our content during the campaign.
Original podcast image by mykuu